Alberta's secret hidden Wilderness gem in the Northern Rockies...
At Rock Lake Earth Lodge, we're more than just a mountain lodging resort rental. We're your gateway to a luxury wilderness destination, that's sure to get you back in touch with your WILD side! Our mission is to safeguard Alberta's wilderness areas while providing an unforgettable, sustainable eco-tourism experience where guests can connect with each other and their natural connection to the wild.
We believe in creating a space where everyone feels at home, whether you're here for a family vacation, wellness retreat, corporate gathering or life celebration. Our team is dedicated to making sure you have the best possible experience during your stay.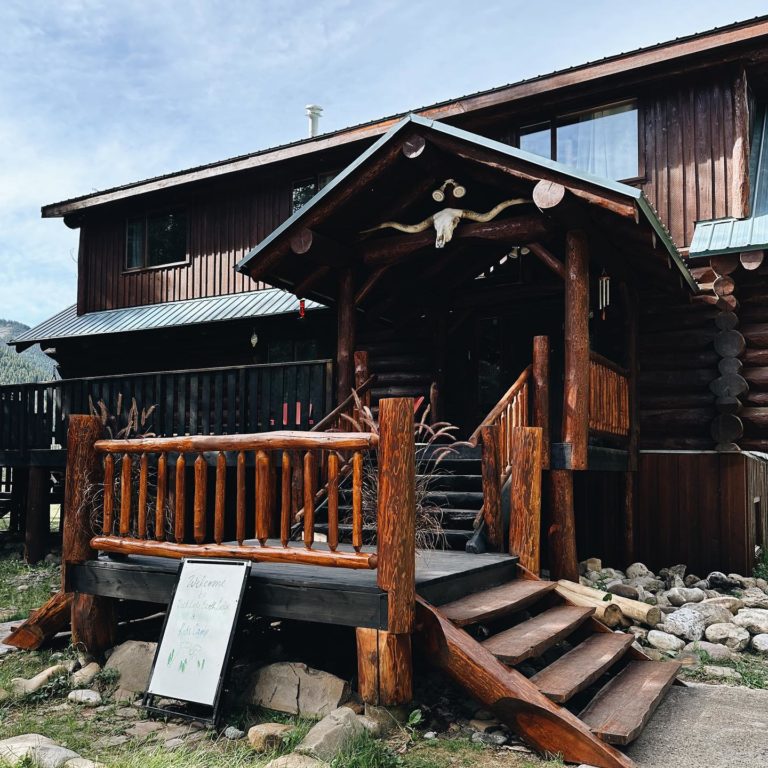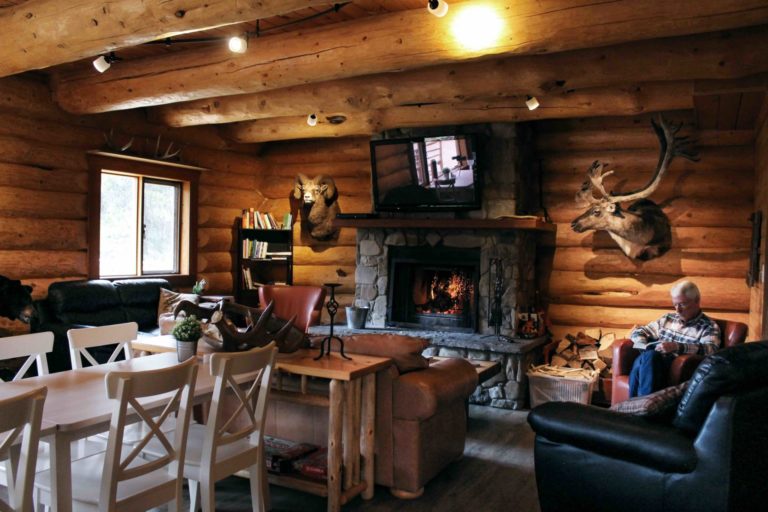 Our lodge is just minutes from Rock Lake and the Willmore Wilderness Park, making it the perfect place to experience the great outdoors while enjoying the creature comforts of home with some luxurious touches.
Our main lodge is the heart of our retreat, boasting well-appointed King and Queen rooms with ensuite full bathrooms and amenities, accommodating between 4-6 guests per room. All rooms are beautifully furnished and provide a cozy and relaxing atmosphere for a restful night's sleep.
Guests of Rock Lake Earth Lodge have access to an impressive range of amenities, including onsite generated power, spring fed water, wood burning fireplaces, a commercial-sized kitchen and a spacious outdoor patio with a dining area and fire pit.
Experience the true essence of the Canadian Rockies by staying in one of our 4 rustic cabins at Rock Lake Earth Lodge. Each cabin offers a private master queen room, king day bed, living area with a wood-burning fireplace, ensuring a cozy and comfortable stay for up to 4 guests. Enjoy breathtaking views of the surrounding mountains from your own screened private deck, and unwind by your personal fire pit after a day of outdoor adventure.
Inside, our cabins are fully equipped with an ensuite bathroom featuring a walk-in rain shower, a kitchenette with a mini-fridge and freezer combo, and an air fryer, induction hotplate & so much more, ensuring your comfort and convenience throughout your stay.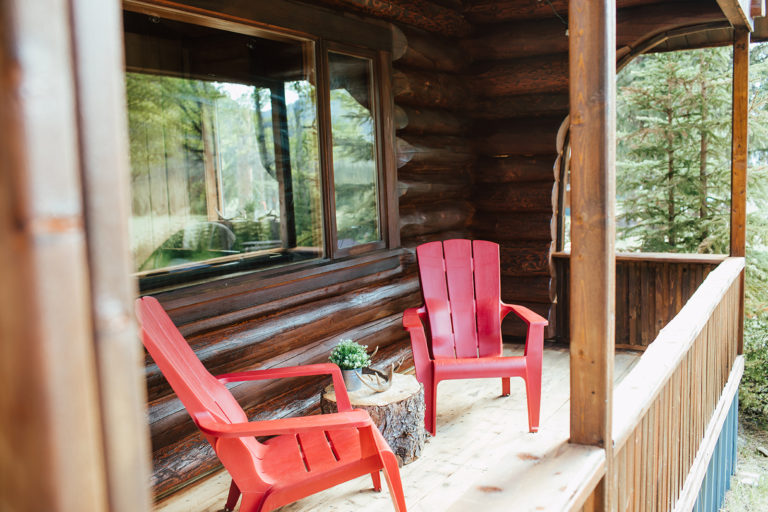 Rock Lake - Solomon Creek Wildland is a vital wildlife movement corridor, with open grassy slopes providing critical winter range for elk, deer, and bighorn sheep. The park is home to a variety of animals, including moose, grizzly and black bear, cougar, wolf, and birds. Visitors can enjoy hiking, fishing, bird-watching, camping, and cross-country skiing. The area features diverse Upper Foothills habitat complexes, including coniferous forests, tall shrub communities, and wet meadows. Rock Lake is a popular fishing spot for mountain whitefish and lake trout, along with bull trout, rainbow trout, burbot, and northern pike.
Willmore Wilderness Park is a vast protected area in Alberta, Canada, offering an authentic wilderness experience. The park is home to a diverse array of wildlife, including moose, elk, bighorn sheep, grizzly bears, black bears, cougars, and wolves. Visitors can enjoy a variety of outdoor activities, such as hiking, horseback riding, fishing, and wildlife watching. The park's stunning natural beauty and unspoiled wilderness make it a must-visit destination for nature enthusiasts.
Experience the best of the outdoors of Wilmore Wilderness Park with over 750km of hiking trails just 5 minutes away from Rock Lake Earth Lodge. With equestrian staging areas and stunning scenery, it's an unforgettable destination for hikers and nature lovers. Don't miss out on this unique opportunity to explore Alberta's wilderness.
Paddle out onto Rock Lake and marvel at the stunning mirror quality reflections and world-class photography views. We offer convenient canoe and paddle board rentals, making it easy to explore the crystal-clear waters of Rock Lake. Immerse yourself in nature's beauty with this unforgettable opportunity.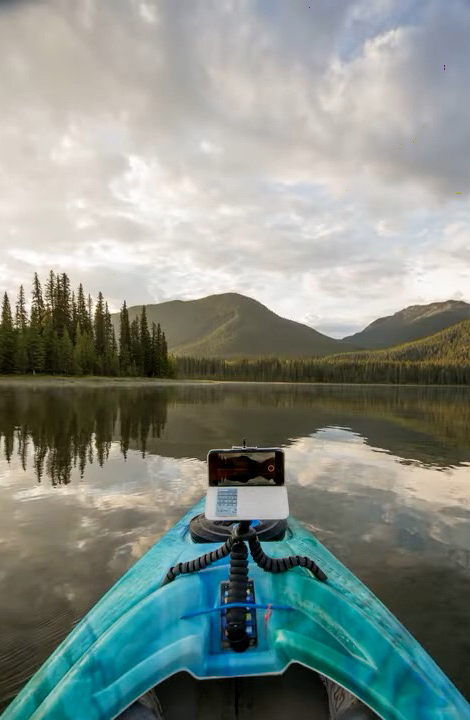 Rock Lake Provincial Park, an important wildlife movement corridor, is a true haven for nature enthusiasts, offering a diverse range of wildlife to discover. From elk and deer roaming the valleys, to moose grazing in the wetlands, bears roaming the forest and bighorn sheep on open grassy slopes there is always something to see. Foxes, coyotes, and wolves also call this park home, while birdwatchers can spot eagles, hawks, and a range of other bird species. With so much natural beauty to explore, a visit to Rock Lake Provincial Park is a must for any wildlife lover.
Looking for a great fishing spot? Look no further than Rock Lake! Home to a variety of fish including mountain whitefish, lake trout, bull trout, rainbow trout, burbot, and northern pike, this is a paradise for anglers. Come cast your line and enjoy the peace and tranquility of fishing at Rock Lake Earth Lodge.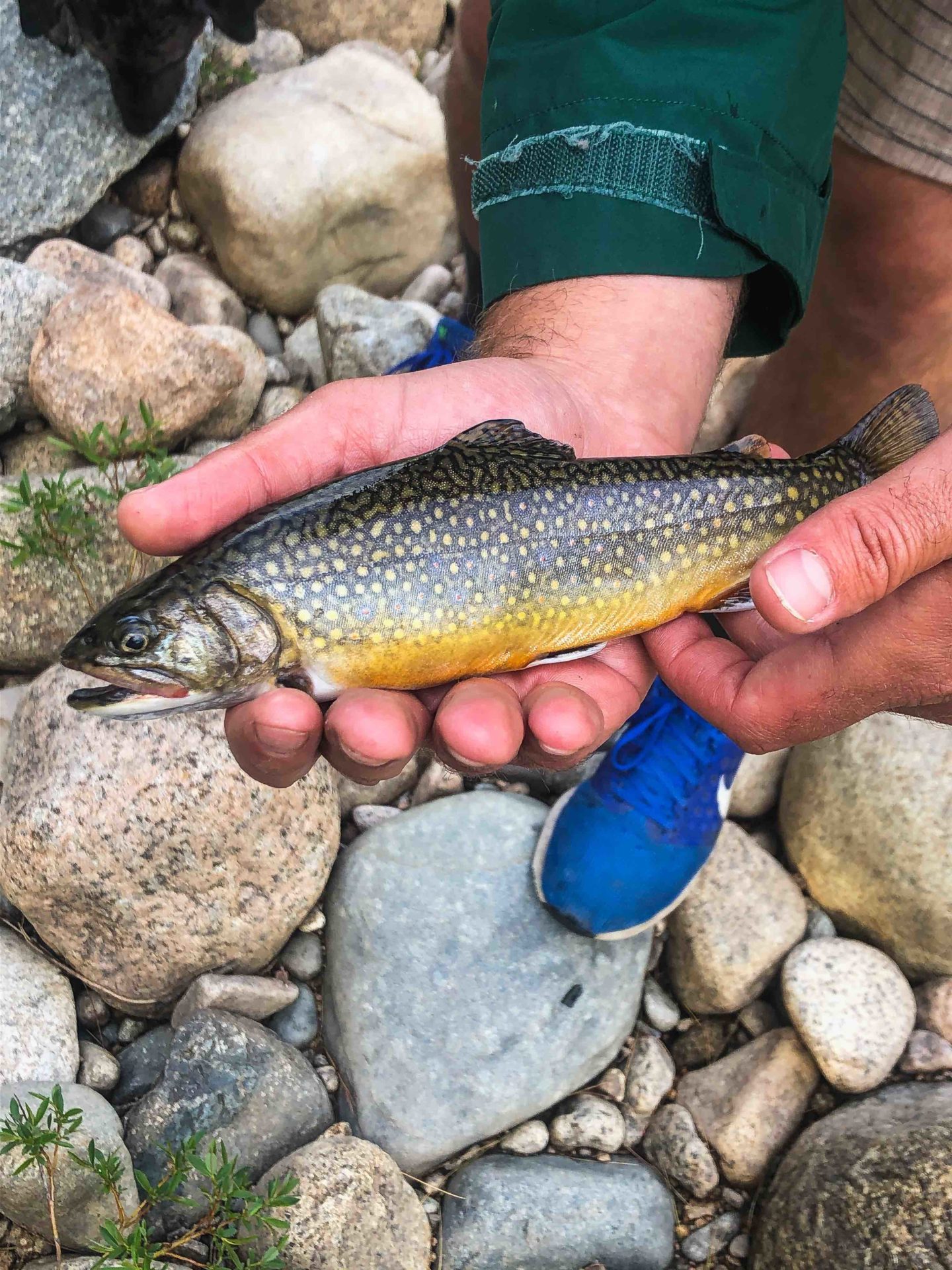 Make Your Event Unforgettable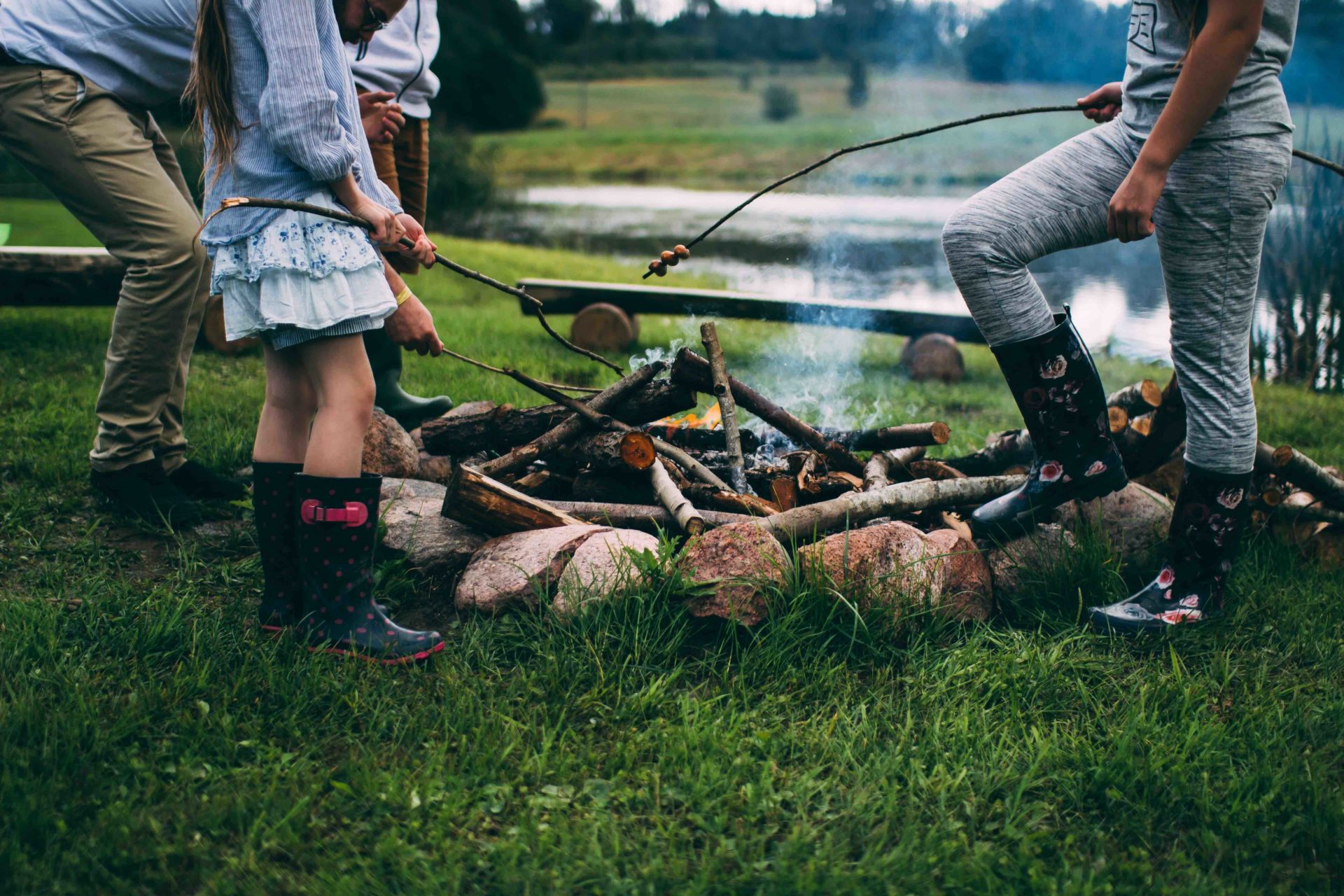 Gathering with family at Rock Lake Earth Lodge is an unforgettable experience that fosters togetherness, relaxation, and adventure. With comfortable accommodation, delicious catered meals, and a range of activities to choose from, our lodge is the perfect place to create lasting memories with family. Whether it's hiking through the wilderness, enjoying a family game night, or simply enjoying the peace and quiet of nature, our lodge has something for everyone.
Host your conference, wellness retreat or great gathering at Rock Lake Earth Lodge and enjoy the perfect blend of nature and connection. Our stunning natural setting provides a serene backdrop for productive meetings & transformations while our comfortable accommodation, delicious catered meals, and range of activities ensure that your guests have an unforgettable experience.
Experience the joy of a celebration at Rock Lake Earth Lodge. With a stunning natural setting, spacious accommodations, and a wide range of amenities, our lodge is the perfect place to come together with loved ones and create unforgettable memories. Let us help you make your celebration truly special.
At our Mountain Lodging Resort Rental, we are committed to providing our guests with an unforgettable vacation experience. Here are some of the things we do best:
"If you like the quietness of the mountains i really recomend this place. Our hosts and staff were really helpful. Really recomend the walk up to the viewpoint. Great valley and lots of wildness. I hope to do some fishing next year."
"Absolutely delightful with golden hosts! Food was amazing, and they're very fun to be around - Spent a couple of nights in a smaller, more private cabin here; I was impressed by how fully stocked kitchen was, modern bathroom with warm showers, cozy fireplace - extremely comfortable amongst all the wilderness. Navigating the area to the lake and hiking is easy, small kids could do it. A pristine place for an outdoor cabin experience."
"We loved the quiet and remoteness and hope they never seal the 30 kms of road as all this would change"
Booking now for your stay at Rock Lake Earth Lodge and Cabins is easy and convenient!
You can book directly with us, or through popular vacation rental platforms like Airbnb or VRBO. Enjoy a seamless booking experience and get ready to experience the beauty and adventure of the Northern Rockies!
Vrbo
Booking now for your stay at Rock Lake Earth Lodge and Cabins is easy and convenient!
Book our entire property for your next private large gathering, family reunion or retreat?
Please complete and submit the form to request a reservation.
***NOW ACCEPTING 2024 BOOKINGS***
Enjoy a seamless booking experience and get ready to experience the beauty and adventure of the Northern Alberta Rockies!

***For Cabin rentals please book through Airbnb. We do not offer private booking for cabins at this time. Thank you for understanding.***
Want to stay at the Rock Lake Earth lodge? We offer room rentals throughout the year so that you can come and experience the natural wilderness for yourself.
***Minimum 2 Night Stay – Thank you for understanding.***
We would love to hear from you! Please don't hesitate to contact us with any questions or inquiries about Rock Lake Earth Lodge. You can reach us via email or phone, and we will get back to you as soon as possible. Thank you for considering Rock Lake Earth Lodge for your next adventure!